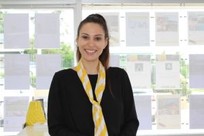 PASSIONATE PROPERTY MANAGERS
We only employ experienced property managers. Our retention rate is strong, we want our property managers to enjoy coming to work and be passionate.
We continuously conduct in-house and external training to encourage both professional and personal development.
ARE YOUR TENANTS TAKING CARE OF YOUR PROPERTY?

A minimum of 3 routine inspections are carried out annually. We believe this is vital to keep a good relationship with the tenant and more importantly it allows us to be vigil that your property is being cared for and to pre-empt any issues.

WE MAKE YOUR PROPERTY STAND OUT

Our marketing is first-rate but at a reasonable price. Premium marketing is paramount in a competitive rental market, it's vital we show your properties strengths. To get you the best result we need to make your property stand out so we can get more inquiry and hopefully multiple tenants.

Phone me anytime for any info on why we have the best process to rent your property faster and at the best market price.
Stephanie Shepherd 0420 46 46 46 . Brisbane all suburbs – All areas.