Property is our passion, it's what we do best and we apply our authentic and honest approach to delivering on our clients' needs. We envisage every home and client as a small business that needs our professional advice and support in order to thrive. We go the extra mile to ensure that every home is matched with the right person and people feel they belong.Choose your deal for 2019
We are highly trained professionals who are renowned for giving our clients total peace of mind. We lead the industry in our diligence, attitude and results.
Switch your property to us.
New – This Promotion now available to every suburb in Brisbane in 2019.
JUST ONE PHONE CALL TO SWITCH.
———————————————————————————————-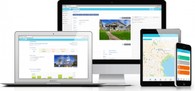 Some of the things our landlords can now access through their 24/7 on-line portal includes:
The current financial status of all your properties
All historical statements and copies of attached bills
All general scanned documents attached to the owners folio
Photos and details for the property and tenancy
Financial activity graph
Activity summaries for jobs and inspections
———————————————————————————————————————————————
Regular property inspection reports with every room & area inside and out checked. Our reports are detailed with photos plus we also offer the option of a Free video and even a live 'FaceTime' walk through to discuss issues that are important to you.
————————————————————————————————————————————————-
We understand that you are putting your investment in our hands and that it requires individual and personalized attention.
Phone our Kerry Smollen anytime on 0400 872232 or 3851 0011 .